Reading list of Anglophone literature
These reading lists are meant as a guide for your studies and your exams. They are applicable to all degree programmes. They provide a selective overview of Anglophone literatures in their history and through the genres. All of the texts included in the list are of central importance to Anglophone literatures and may be selected for exams.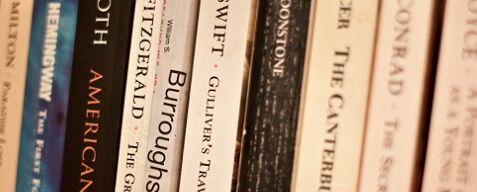 Download
Please read the GENERAL REMARKS in the document carefully.
"He hath never fed of the dainties that are bred in a book; he hath not eat paper, as it were; he hath not drunk ink: his intellect is not replenished; he is only an animal, only sensible in the duller parts."
-- Shakespeare, Love's Labour's Lost, Act IV, scene 2, line 26.